From New Age to downtempo electronica to acoustic folk, Chill Out Island surveys the finest in relaxing music.
Archive for Jazz
Reviewed by Carson James
Artist: David Hansen
Title: All That I Could Give
Rarely does a contemporary classical or New Age CD arrive in our offices which has vocal parts alongside instrumentals. Of course, that has never been a requirement for quality in the field; it's just that you don't see it often. David Hansen is among the exceptions, and what is even more remarkable about his record All That I Could Give is his singing voice. Hansen lays down some tear-jerkingly plaintive vocals on a few tracks on the CD, especially on "Love in Three Days," wherein he has seemed to find true love, only to see it slip away. It's the kind of composition that could transcend the classical roots of Hansen's style and cross over into the adult pop market.
For devotees of jazz fusion and New Age, Hansen has that side of the coin cornered, too, with a couple of striking instrumentals. Percolating synthesizers deliver the goods on "Toleetah" while "Ladder of Being" moves to a steady, irresistible groove. Given Hansen's eclectic tastes, it's hard to classify All That I Could Give into a single genre, but then that's a large part of its appeal, too.
An Interview with Caldwell Shine
By Carson James
Caldwell Shine isn't just a singer/songwriter; he is also the leader of the band named after him. Oddly enough, the music they make together has the intimate feel and personal vision of a solo project but also the wide-screen scope of a rock group. However, classifying Caldwell Shine as a rock & roll artist only reveals a small part of the Big Picture. On Which Way Is Mine, Shine's consciousness-expanding sentiments are fed through jazz, folk, and also the blues, seamlessly stitching themselves together for an enigmatic and spiritually elevating experience.
Carson James: Which Way Is Mine is credited to Caldwell Shine. Do your consider this project as a solo effort or a band achievement named after you?
 
Caldwell Shine: I think WWIM represents both a solo and a band achievement.  I wrote much of the music on this record several years ago  Over the years, we as a band have worked on this music, and it has thus received touches of hues from all of the kindred spirits in this circle of positive energy that we work within.
While Caldwell Shine is both my name and the name of the band, I think both represent what my life philosophy is: be positive, give positive energy to the world, and be mindful of the energy that is around us so that we can understand how that energy should be worked with.  The band is another means to express this philosophy through the magic of music and I'm honored that Silas, Clem, and Alan enjoy working in this setting.
James: The songs seem to be open to interpretation, but I'm hearing a positive outlook throughout the record. Do you possess an optimistic view of life?
 
Shine: Yes, I do.  I really do try to find a positive side to all situations in life.  Negative energy clouds my mind and when it is prevalent, I have to work harder to achieve the goals that I wish to attain.  For me, it's just simply easier to embrace something positive because doing so clears my mind. I have learned through experience that life cannot always be positive.  I actually have to seek out non-positive energy sometimes and fully accept it.  This process allows me to stay balanced.  I believe too much of anything is not harmonious.  So, for example, if I see an angry person I might allow their anger to consume me and then attempt to slowly offer my positive energy to the person in order to offer a balance that both of us can be happy with.  I will also practice this by watching scary movies (laughs) to feel fear or really sad films so I can cry.  As an artist, I feel that it's important to understand many different emotions although there are some that I just plain don't like to experience unless I have to.  This overall process helps keep me balanced and open. 
 
James: There are elements of jazz and folk strewn into the mix on the CD, especially on "Today." Are those musical genres close to your heart or was their inclusion brought upon a member or members of the group?
Shine: I was originally trained in jazz and classical music via my trumpet.  I was also raised in the '70s by a mom who practiced Middle Eastern dance which means that I spent a lot of time listening to a wide variety of music such as fusion, disco, jazz, and Middle Eastern. I suppose I'm a renaissance musician meaning that I love old school music that uses the theories of music such as key changes, modes, altered chord progressions, odd time signatures, codas, grand pauses etc., in order to express emotions.  I love music that is thought out using these old time techniques.  I like to think of myself an an emissary of the art of music.  These old theories are something that I want to help keep alive by continuing to write music that embraces these techniques.
James: "These Wired Times" reminded me of Steely Dan with its pointedly funny observations about the online world. What was the inspiration behind it?
Shine: Well, the band Steely Dan is one of my heroes because I think they are keeping the old musical ways alive.  "These Wired Times" is about one of my many adventures on the bus system in Austin.  I use the bus nearly every day.  On a side note, since I don't drive much anymore I've noticed that my driving skills are deteriorating, which I find amusing. The song is about an evening bus ride in which nearly all of the passengers had their heads down and were looking at some sort of plastic screen.  The song was originally just a story song.  It wasn't meant to have a vocal hook; over time, the idea of looking to the stars was added as a means to explain that we should remember to look away from our plastic screens.  I think this idea took on the responsibility of a short vocal hook in the outro.  I'm guilty of using plastic screens since I write most of my music on some sort of electronic device.  I still use paper and pencil from time to time, too; hence, I'm always striving for balance.  My wife purchased a special cheese cutter for the kitchen.  I still use a chef's knife to cut cheese because I don't want to loose the old ways.  She thinks this is hilarious.  I'm just glad that I can give her something to laugh at. 
James: "Sweet Mother Earth" – and the declaration on the sleeve stating that a paper album package was chosen for the product announces your environmentalist stance. Is it difficult to send these messages across without being preachy?
Shine: I'm glad you mentioned this.  I attended a singer/songwriter school many years ago and an instructor warned us not to sound preachy.  Rather, find a way to get your message across in a subtle yet concise manner.  I don't like to be preachy, and I don't think it's in my nature yet I think having been raised by a dad who was a college professor rubbed off on me so I am very conscious about trying to come across as something warm and positive to the folks whose lives my music touches. I think the statement about the environment which you mentioned is bold – especially since it says there's still no insert.  That's a little out of character for me.  I am passionate about trying to live responsibly.  I hope that for those who know me, I lead by example and not through words.
Artist: Geresti
Title: Keys into the 70's
At first, Keys into the 70's may seem like one of the dime-a-dozen Muzak versions of moldy Easy Listening hits. But when you begin listening to the album itself, you'll be as surprised as I upon first spin. Geresti isn't simply playing note-for-note piano renditions of Top-40 classics from the bell-bottom generation. Rather, he has fused his own personality in them, letting his fingers create magic on the keyboard. On his cover of the Stylistics' priceless "You Make Me Feel Brand New," Geresti's playing is immaculate, radiating a loving glow that doesn't wear off until long after the CD is done. He's not trying to imitate the soulful, angelic qualities of the original; instead, he's paying tribute to it.
You get the feeling that these songs are personal to him, that they most likely helped inspire his growth as a musician. Roberta Flack's "Killing Me Softly" is given a jazzy elegance; you don't need hear any singing because Geresti's piano is already whispering the words in your ear. Styx's breathtaking "Babe" was almost unrecognizable in the beginning with its playful intro, but when the familiar melody kicks in, you are swept away by it. Geresti has turned what could've been a generic Brand X product into a deliciously seductive work of art.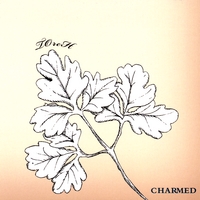 Reviewed by Carson James
Artist: Torch
Title: Charmed
Torch's Charmed has been delighting me for a couple of months now; in fact, it has become such a presence in my everyday listening that reviewing it is proving difficult. Familiarity doesn't breed contempt, just an absence of words. Finding ways of writing about a well-played record as if it was still fresh in my mind would normally be impossible, but thankfully Charmed conveys more of its abundant qualities after massive spins.
At first, my attention was fixated on the smoky singing of Seela Misra. Veering from the film noir-ish enigmatic beauty of "Night of the Arrival" to the giddy self-confidence and radiant sexuality of "My Baby Just Cares for Me," it was inevitable that my ears would linger on her voice. However, after a while I began to notice the top-flight musicianship of her band. Chris Maresh and Mike Porter are superb bassists, helping give the songs (a combination of original compositions and nicely chosen remakes) their tight, intoxicating rhythms. Jon Greene is a solid drummer, especially thrilling on "Is It Enough" and "Caravan."
I envy those who will just now hear Charmed. To them, a world of endless delights will follow.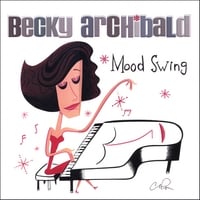 Reviewed by Carson James
Artist: Becky Archibald
Title: Mood Swing
Pianist Becky Archibald combines the elegance of classical music with the rich emotional textures of jazz. Some of the compositions here are so strong that you might think they were written decades ago. Actually, this is a new record with Archibald writing everything herself. The production and mixing are immaculate; it's sounds almost as if Archibald is performing in your living room.
For quiet time, put on "Spring (duet)," with its golden collaboration of piano (Archibald) and cello (Ingrid Fischer-Bellman). It is lush and relaxing, putting calmness in your heart. "Waltz" and "A Really Mean Boogie-Woogie" quicken the tempo a bit but it all goes down smoothly like warm honey. I am particularly moved by "Unspoken," which has somewhat of a winter feel to it, perfect for this time of the year. As far as chill-out music goes, this is about as classy and sharp as it gets. Lovely!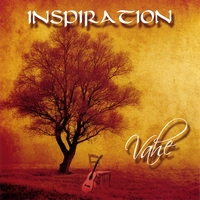 Reviewed by Carson James
Artist: Vahe
Title: Inspiration
The title is certainly apt; Vahe has produced an album that is definitely inspired, a work of love and good feeling that warms the heart with each succeeding track. You don't have to be a fan of Latin jazz to appreciate the sunny glow of the music here. The opening cut, "Romantic Whisper," caresses the ears with its playful tropical percussion, shuffling beat, and incandescent acoustic guitar. The production is crisp and elegant; you can hear every subtle turn of the guitar strings. Vahe's playing is mesmerizing and aims for beauty, which he effortlessly achieves.
On "Rumba Flamenca," the seduction continues as luscious guitar work cradles us with soft hands; it has a pleasant, summer-afternoon vibe that creates a sparkle in the eye. The title track is something altogether more ambitious, a sweeping, orchestral number that wows the senses. It is both cinematic and intimate, a rare combination that deserves to be treasured. There isn't a single misstep on Inspiration. Vahe is a master craftsman with the loveliness of the world as his muse. We are inspired because of it.
Reviewed by Carson James
Artist: Julie Blue
Title: One of a Kind Woman
Just as its title promises, Julie Blue is, indeed, a One of a Kind Woman on this beautifully crafted and sweetly-scented album. With a voice as sultry as Sade's and as dreamy as Dido's, Blue unites the world of jazz, blues, pop, and soul with tasteful and deliciously inviting compositions. Her vocals are the key to your heart, opening the doors of various emotions, from romantic regret ("Love Looks Like Now") to positive reinforcement ("Believe in Yourself") to spiritual reflection ("Way of the Mystery"). It's all performed with emotional highs and lows, delivered with passion yet restraint as well.
Blue is a crooner, but one with real feeling in her voice; she is not some restaurant karoake singer. No, Blue is a vocalist who captures the thoughts conveyed in her words with an honest-to-God sincerity. "Love Looks Like Now" recalls Shawn Colvin's "Sunny Came Home" in its mix of sad lyrics with rather upbeat adult alternative music. "Love Looks Like Now" surprised me because I was expecting a mostly jazzy affair. However, Blue is not one to be categorized. "Believe in Yourself" has echoes of Elton John in the piano playing and "Bluer Than Blue" and "Well of Love" are extensions of the blues. This is a CD that continuously surprises and delights as it goes along. To say that I'm merely in love with it is an understatement.